The Workshop under the umbrella of the Heat Powered Cycles Conference
On September 5th, the first SolDAC Workshop took place under the umbrella of the Heat Powered Cycles Conference 2023. In this edition, the conference dedicated a special Workshop to DAC concepts for carbon storage and conversion, with the aim of boosting R&D and fostering the meeting between experts as well as the creation of networks for future work.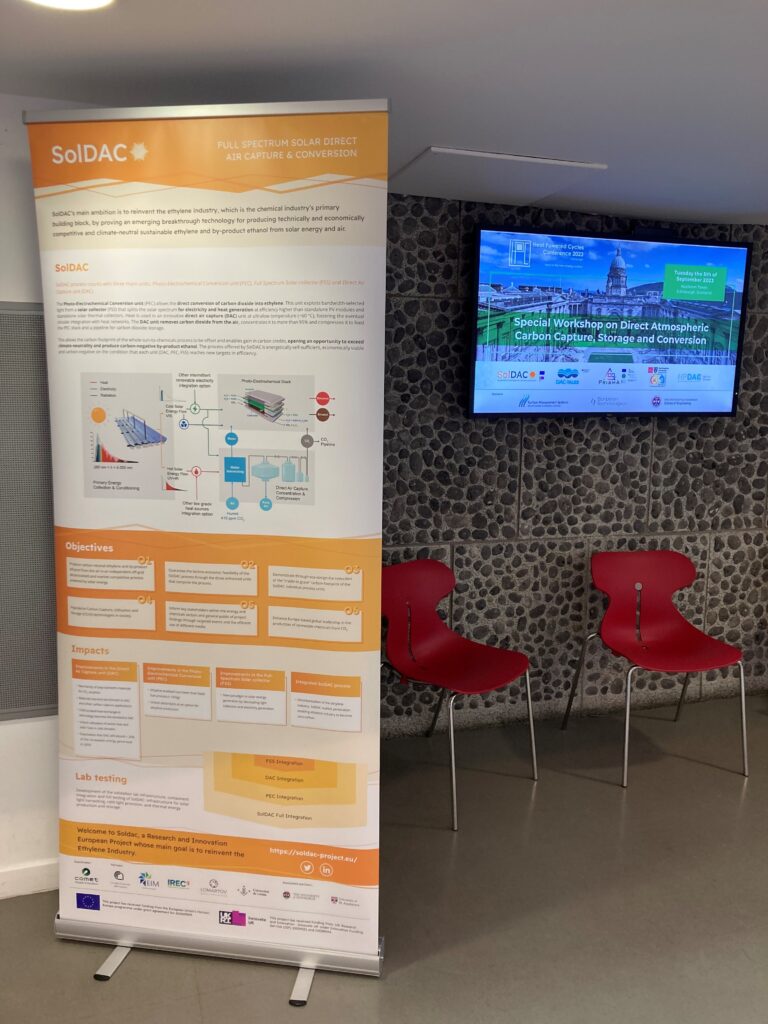 Attendance
148 delegates from research and industry from 17 countries (UK, Spain, Italy, Germany, France, Belgium, Netherlands, Norway, USA, Canada, Japan, China, Switzerland, Israel, Palestine, Russia, and Brazil) participated.
This Workshop featured 23 presentations on air capture, storage, and direct utilisation in 6 sessions.
6 projects close to SolDAC
Research was presented on 6 projects on topics close to SolDAC, funded by the EU/UK partnership (SolDAC), the US/UK/Switzerland partnership, UK, China/Canada, and Germany.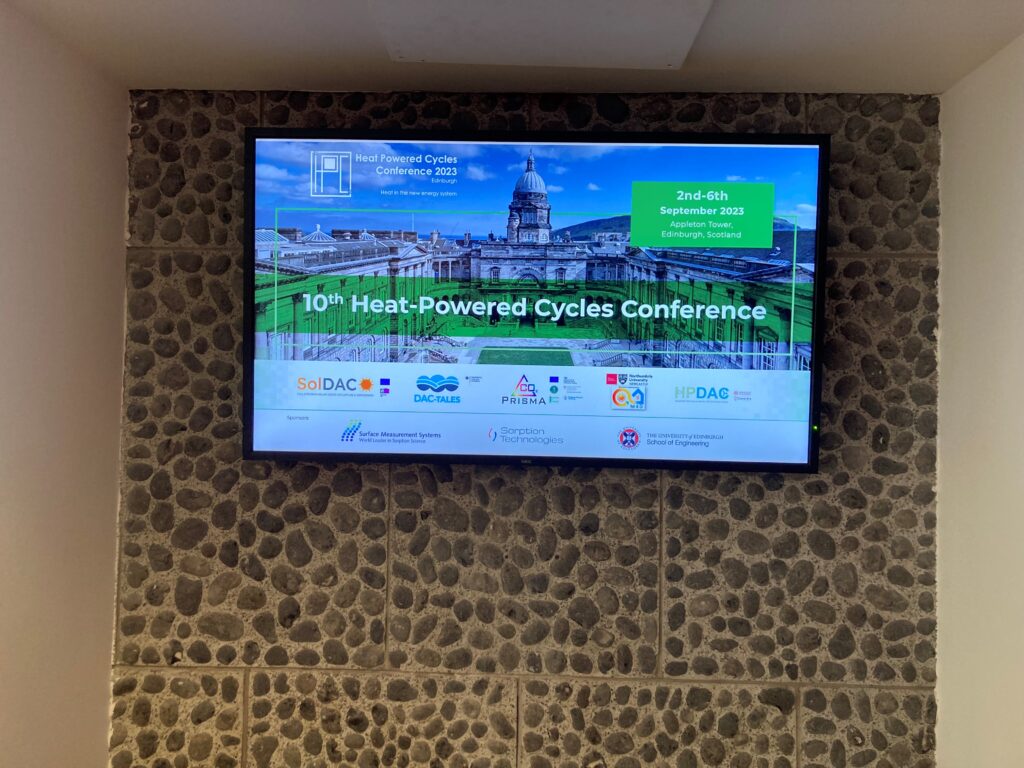 SolDAC Presentation
SolDAC, of course, was present in several presentations. First, LOMARTOV gave a general presentation of the project.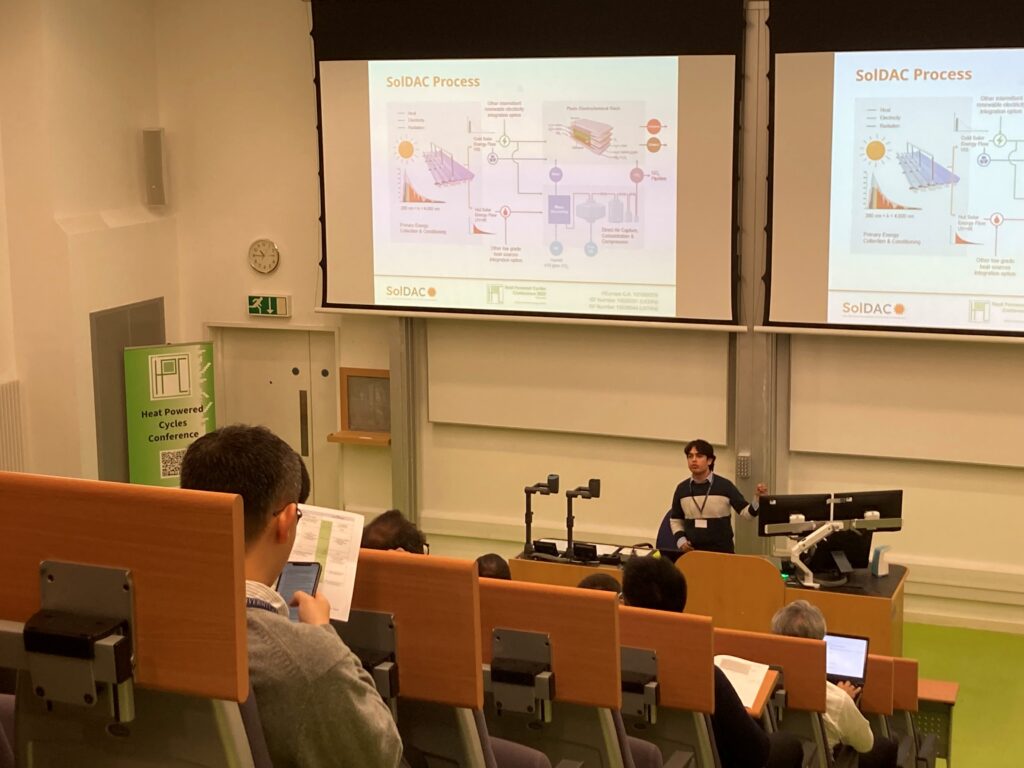 IREC also gave a presentation on Fabrication of Gas-Diffusion Electrodes for CO2 Conversion: Effect of Sputtering Parameters.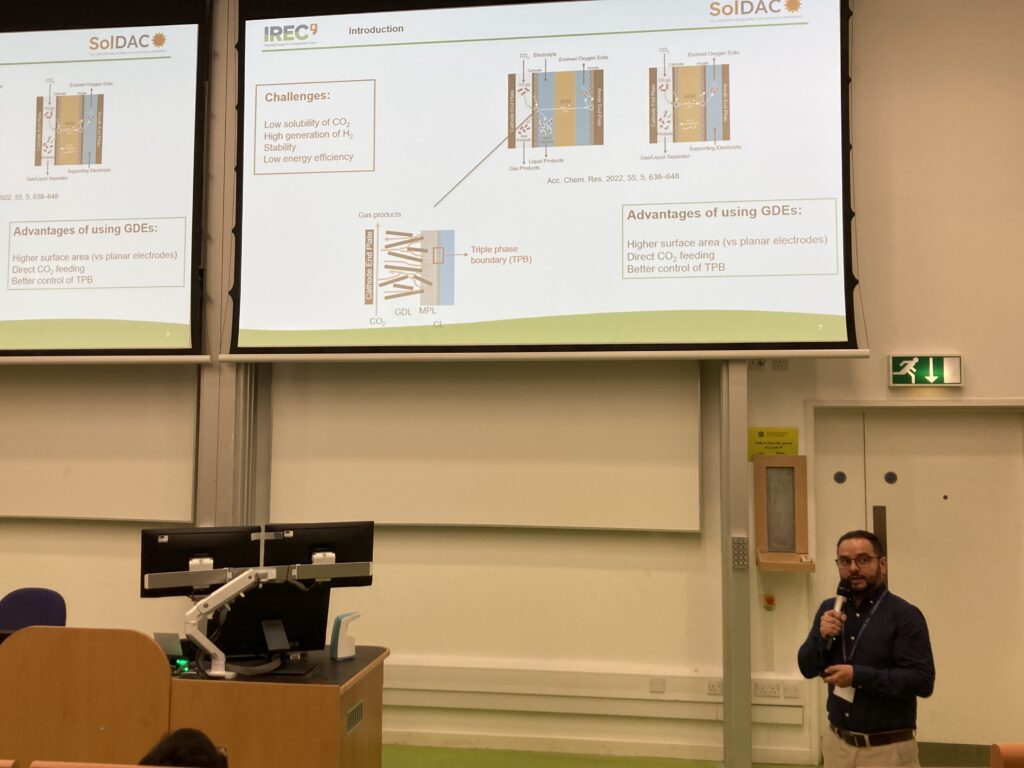 On the other hand, the University of Edinburgh, as well as hosting the Congress and the Workshop, also presented part of the work carried out in the SolDAC project with a presentation entitled Assessment of coated monoliths for Direct Air Capture.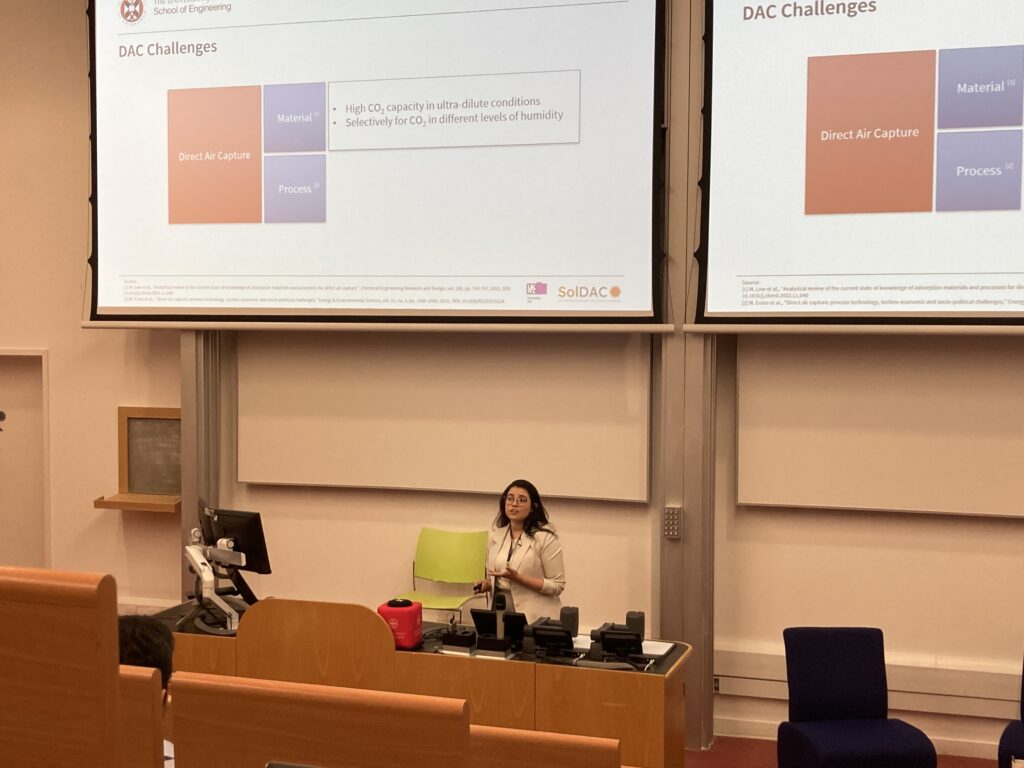 The most exciting moments of the Workshop was the joint presentation by Prof. Wright, Prof. Garcia, and Dr. Gordeeva (connected remotely). In this session we were privileged to have experts explain their research and the projects they are involved in to discuss carbon storage and conversion in depth.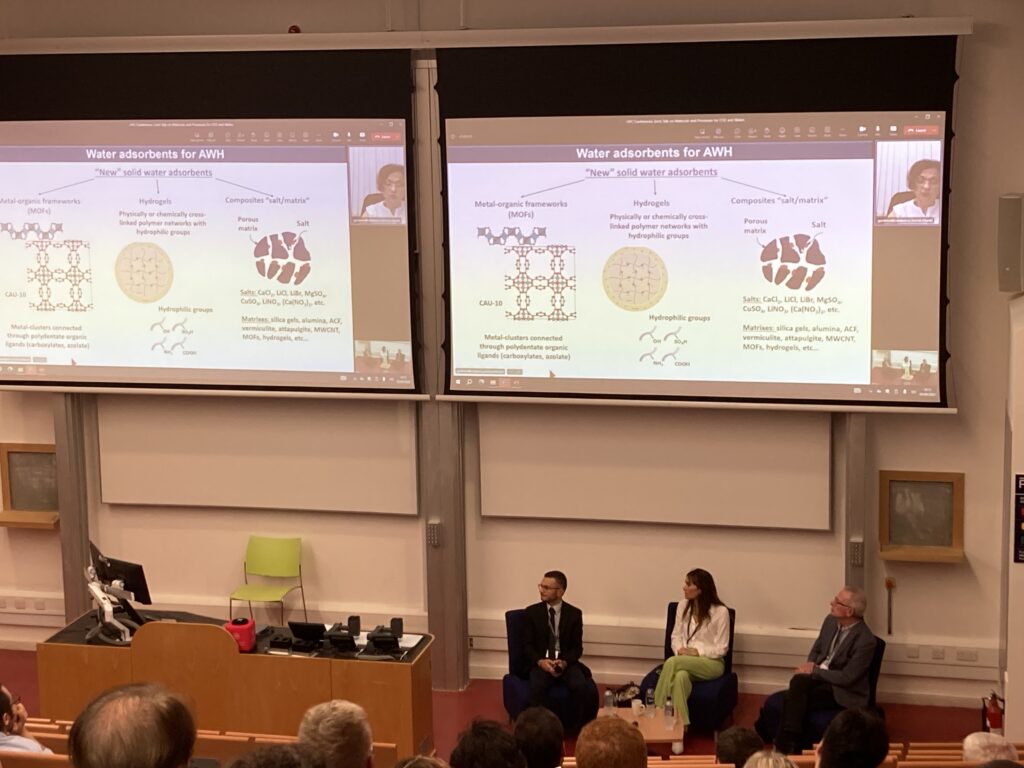 The objective of the Workshop was to present the research carried out related to DAC concepts for carbon storage and conversion and to create a forum for discussion and joint networking. We can proudly say that the workshop has accomplished its mission.
NOW ALL THAT'S LEFT IS TO KEEP WORKING AND STAY CONNECTED!